If you're reading this, you've already started your journey and know something about what a personal trainer can offer you, even if you've never hired one before.  With that in mind, here's a list of some of the benefits of using a personal trainer that you may or may not already know.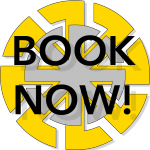 Personal – it may seem obvious, but your personal trainer will develop a plan for you based on YOUR goals, circumstances and abilities.  This is a far cry from just trying the latest fad workout you found on the web that may not be suitable, or even safe, for you to do.  You are an individual and your personal trainer will respect that fact.
Motivation – a PT is there to support you when the going gets tough by helping you to dig deep and deliver your best. Remember, it's not about anyone else's limits or achievements, it's about yours and being able to push past what you previously thought was a wall is an amazing feeling.
Professionalism – you can workout with a friend which increases your chances of continuing your training dramatically, but what your friend can't do (unless they're a PT) is to guide you based on the latest expert knowledge applied to your situation and lifestyle.  PTs are not only qualified, there's a requirement for professional development and staying up to date with the latest knowledge and scientific research.
Accountability – even though you are the one the personal trainer is supporting, there is a level of accountability between client and PT.  If you don't complete your training plan for the week, you'll need to explain this to your PT.  Much of this is designed to help make exercise and a healthy lifestyle an integral part of your life rather than a chore.
Adaptability – so many people join a gym and then for the next 6 months slog away at the same boring routine, achieving very little after their few visits.  A personal trainer will never keep you on the same workout, day in, day out and will continuously monitor and adapt your training plan to suit you and your individual progress
If you think a personal trainer can help you, what are you waiting for?  Book now!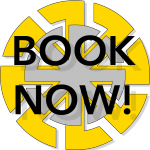 Getting Started With A Personal Trainer In Exeter

Personal training is for anyone who really wants to make positive changes in their life and consists of the following elements:
Pre-consultation
Body composition analysis
Fitness assessment
Goal oriented individual program
Food Diary Analysis
Support via text message or video call once a week
Assisted stretches